Ô Rouge, begins with the Castel de Très Girard in Morey-Saint-Denis, 25 years ago.
Two brothers, Didier and Lionnel Petitcolas, develop this place with modernity and authenticity.
In 2020, an opportunity presents itself with the acquisition of the Hôtel des Grands Crus in Gevrey-Chambertin.
The Ô Rouge project was born with one ambition: to offer additional rooms, a Spa and a second restaurant.
Organize your stay
taking advantage of the best offers.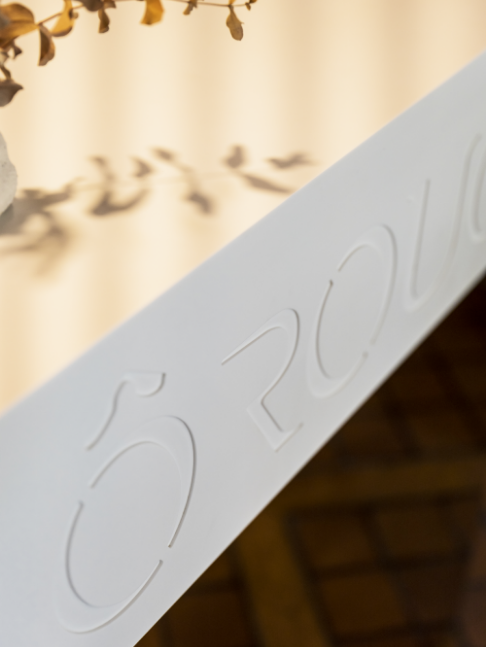 On the occasion of a tourist or professional trip,
let yourself be charmed by the Hotel

On the go
Ô Frichti , to eat or drink
You will appreciate our menu of homemade jars: veggie, fish, meat and desserts as well as our boards to accompany your aperitifs. Deco side, the wallpaper "in the gardens of earthly delights" with Adam and Eve who are going to bite apple, the original French and essential 510 chairs, marble, granite for a modern and fun atmosphere.
Call to book
See the menu
Bistronomique
O Castel de Tres Girard
in Morey-Saint-Denis

If you are in search of modern Burgundy, the Castel will satisfy you with its menu that aims to be locavore and bistronomic, its exposed beams and stones of the region. More than 1600 references add to our superb wine list. Insiders, enthusiasts and wine lovers will inevitably find their happiness and fortunately our sommeliers are there to advise you! The furniture is French (Ligne Roset-Cinna) or locally made such as the bar, the tables, the layout, ... Notice to biodynamic enthusiasts: "Fruit, flower, leaf and root" is written above the bar! Welcome to chic, authentic and relaxed Burgundy.
book
be called back