Hotel Ô'Rouge
in Gevrey Chambertin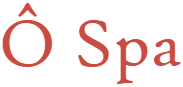 It's new ! Ô Rouge is proud to present Ô Spa, a space entirely dedicated to your relaxation to recharge your batteries during your stay.
Take advantage of our sauna, hammam, heated pool and jacuzzi, and relax thanks to our expert hands by booking a massage, a treatment or a scrub.
Let yourself be transported for a few hours
by booking an Ô spa moment in the middle of the vineyards.

On the occasion of a tourist or professional trip,
let yourself be charmed by the Hotel

On the go
Ô Frichti , to eat or drink
You will appreciate our menu of homemade jars: veggie, fish, meat and desserts as well as our boards to accompany your aperitifs. Deco side, the wallpaper "in the gardens of earthly delights" with Adam and Eve who are going to bite apple, the original French and essential 510 chairs, marble, granite for a modern and fun atmosphere.
Call to book
See the menu
Bistronomique
O Castel de Tres Girard
in Morey-Saint-Denis

If you are in search of modern Burgundy, the Castel will satisfy you with its menu that aims to be locavore and bistronomic, its exposed beams and stones of the region. More than 1600 references add to our superb wine list. Insiders, enthusiasts and wine lovers will inevitably find their happiness and fortunately our sommeliers are there to advise you! The furniture is French (Ligne Roset-Cinna) or locally made such as the bar, the tables, the layout, ... Notice to biodynamic enthusiasts: "Fruit, flower, leaf and root" is written above the bar! Welcome to chic, authentic and relaxed Burgundy.
book
be called back
Hotel Ôrouge in Gevrey-Chambertin, located in the Côte-d'Or region of Burgundy-Franche-Comté, just a few kilometers from the city of Dijon. This establishment is ideal for travelers seeking tranquility and comfort, while being close to many tourist attractions.
The Burgundy-Franche-Comté region is known for its gastronomy, prestigious vineyards and numerous cultural attractions. The famous Route des Grands Crus crosses the region, including communes of great wines like the village where the hotel is located in Gevrey-Chambertin.
The hotel offers its guests the opportunity to discover the secrets of Burgundy's gastronomy and its prestigious wines while enjoying a comfortable stay in an exceptional setting. The rooms are equipped with modern amenities and many different facilities for the comfort of guests. From this privileged location, travelers can easily visit some of France's most famous vineyards, such as the villages of Vougeot and Chambolle-Musigny, which are only a few kilometers away from the hotel in Gevrey-Chambertin.
The Ôrouge hotel is therefore an ideal starting point to explore this beautiful region of Burgundy, nestled in the heart of the Côte-d'Or department. It will offer its guests unforgettable moments. This route allows visitors to discover the exceptional wines of the Côte de Nuits and Côte de Beaune that have been produced here since Gallo-Roman times. They can visit some of Dijon's remarkable historical monuments, or walk along the Burgundy Canal that connects it to Dole in the Jura.
The hotel in Gevrey-Chambertin also offers a range of quality services, such as a hearty and varied breakfast buffet each morning, a bar with a selection of drinks and snacks, and an outdoor garden to relax and enjoy the weather.
For those wishing to explore the surrounding area, the hotel is close to many tourist attractions, such as the famous Château de la Rochepot and the Dijon Botanical Garden. The region is also famous for its Burgundy wines, and the hotel can arrange cellar tours and wine tastings for guests.
The hotel in Gevrey-Chambertin is an excellent option for those looking for a comfortable and well-located hotel in Côte-d'Or, close to Dijon. With its modern and comfortable rooms, its many quality services and its proximity to many tourist attractions, this establishment is ideal for a pleasant stay in Burgundy.