When you stay at the Hotel Ô Rouge, you'll be able to enjoy a wide range of activities. Whether you're passionate about wine, hiking or culture, you'll find plenty to do in this magnificent region of Burgundy.
We also offer a wide range of spaces for you to recharge your batteries and enjoy your stay. Discover all the possibilities at Ô Rouge.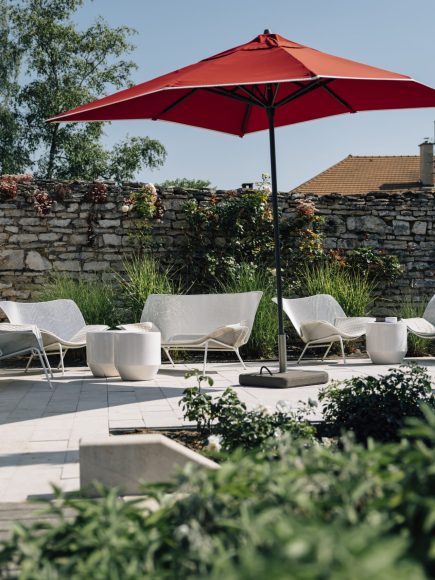 Wine tasting is one of the region's must-do activities. Gevrey-Chambertin is renowned for its prestigious vineyards and world-class wines. You can visit local wineries, take part in tastings and learn more about winemaking techniques and the region's typical grape varieties.
The Côte d'Or region also offers superb opportunities for hiking. You can explore the marked trails through the region's vineyards and rolling landscapes. Walks allow you to enjoy the surrounding nature and admire the magnificent panoramas offered by the Burgundy hills.
In addition to wine and nature-related activities, our region also offers interesting cultural visits. You can discover charming villages and small towns, such as Beaune, famous for its hospice and historic center. The castles and medieval abbeys dotted around the region are also well worth a visit.
Find out more on the Gevrey-Chambertin tourist office website.