Discover Ô Spa, your new spa in Gevrey-Chambertin
Ô Spa is a space entirely dedicated to your relaxation. Sauna, hammam, sensory showers, jacuzzi and heated pool, for a moment of intense relaxation. With its breathtaking view of the vineyards, ô spa will delight you and transport you out of time.
Enjoy our varied spa treatment offers with massages, facials or scrubs to complete your experience. Check our treatment list below to personalize your moment of relaxation.
From monday to sunday
from 10am to 12pm and from 1pm to 7pm
Accessible without a hotel room
Our spa practitioners Anne-Sophie and Anaïs will be delighted to welcome you, advise you and take care of you.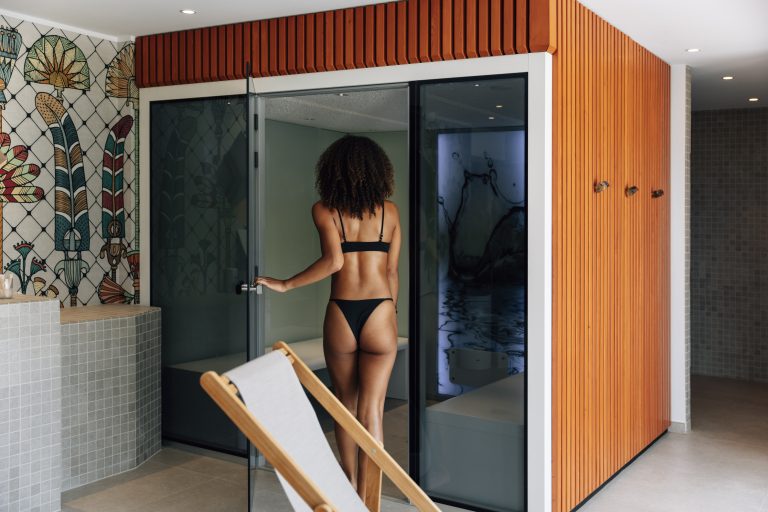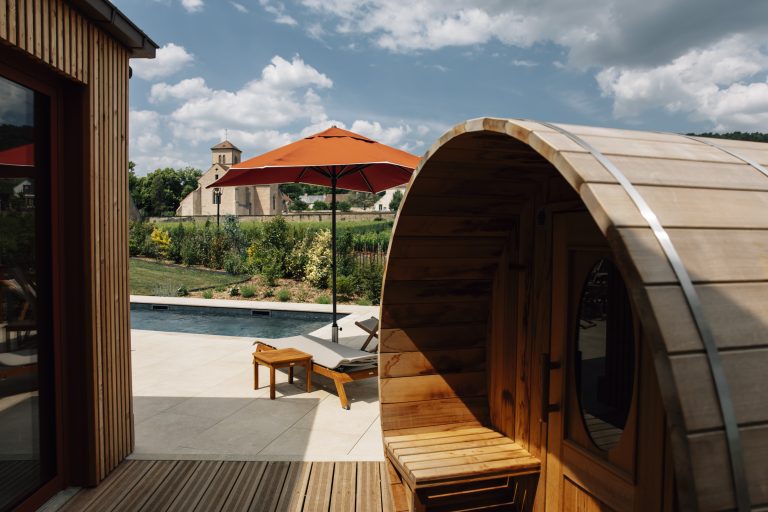 Ô Spa, your relaxation area near Dijon
In our new spa, you will find a whole equipment dedicated to your pleasure. 6-place hammam, 4-place sauna, multi sensory showers, 4-place jacuzzi and a heated swimming pool from May to October depending on the weather.
To complete your relaxation, the spa also has a double cabin to offer you a wide choice of services from our brand Yon-Ka. Duo treatments are available from Friday to Sunday included.
Discover our spa treatments
Our treatment partner brands
Take advantage of the
Hotel + Spa formula
ô rouge
WELLNESS
One night
Standard room
2 accesses to the relaxation area
Jacuzzi, sauna, hammam and multisensory shower
2 breakfasts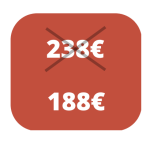 Discover Ô Spa,
our well-being service at the Gevrey-Chambertin hotel
in Burgundy
What if the Spa of the Hotel Ô Rouge became your wellness destination for a relaxing weekend in Burgundy ? Near Dijon, our spa hotel in Gevrey-Chambertin awaits you for a unique experience in the middle of the vineyards. After a day of discovering the vineyards, museums and landscapes of the Côte-d'Or, relax in the spa of the Ôrouge hotel. Or take advantage of its wellness services at the beginning of the day, to start it gently. The best treatments and facilities await you in our Burgundy spa hotel for a relaxing stay.
A moment to yourself to start the day at the Hotel Spa Ô Rouge
You are on vacation at the Hotel Spa Ô Rouge and wish to make this break a precious time. Have some me time and enjoy a delightful moment just for you in our newest spa. Relax in our hammam, then our sauna. The wet and dry heat cleanses your skin deeply. Don't hesitate to follow up with a body scrub and a relaxing massage. Our team will offer you a high quality treatment, perfectly adapted to your desires and needs. You are now ready for a beautiful weekend of discovery of our beautiful village with its castle, its historical monuments and its vineyard registered on the list of the world heritage of Unesco since 2015, within the framework of the climats of the vineyard of Burgundy. An excellent dinner at the Castel de Très Girard restaurant will end your day in beauty. Our electric shuttle service will ensure your transportation between the hotel Ô Rouge and our establishment Castel de Très Girard.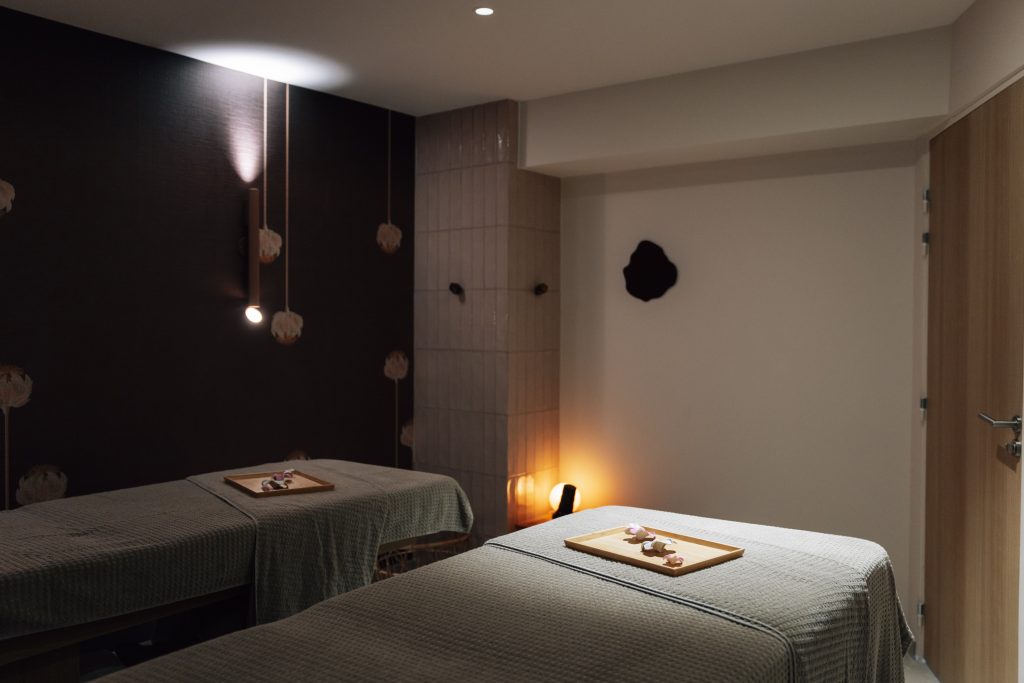 Relaxation assured at the spa, after an active day in Côte-d'Or
You are in our beautiful region for business. You have gathered your team in one of our two seminar rooms. After such a day of work, opt for a relaxing session in our wellness spa, just a stone's throw from Dijon. In a calm, soft and muffled atmosphere, take advantage of the facilities to recharge your batteries, relax and unwind. Our staff will welcome you and advise you in a personalized way. They will guide you towards the most suitable treatments for your physical well-being. Savor this moment and be pampered by choosing a massage or a facial treatment. And if you have the opportunity, plan a few hours to visit. Numerous activities near Gevrey-Chambertin await you in the heart of the great Burgundy vineyards: in addition to the various estates and cellars that our team will be happy to recommend, beautiful museums such as Cassisium or L'imaginarium await you. And if you are interested in historical monuments, the abbey of Citeaux and the Hospices de Beaune are not far.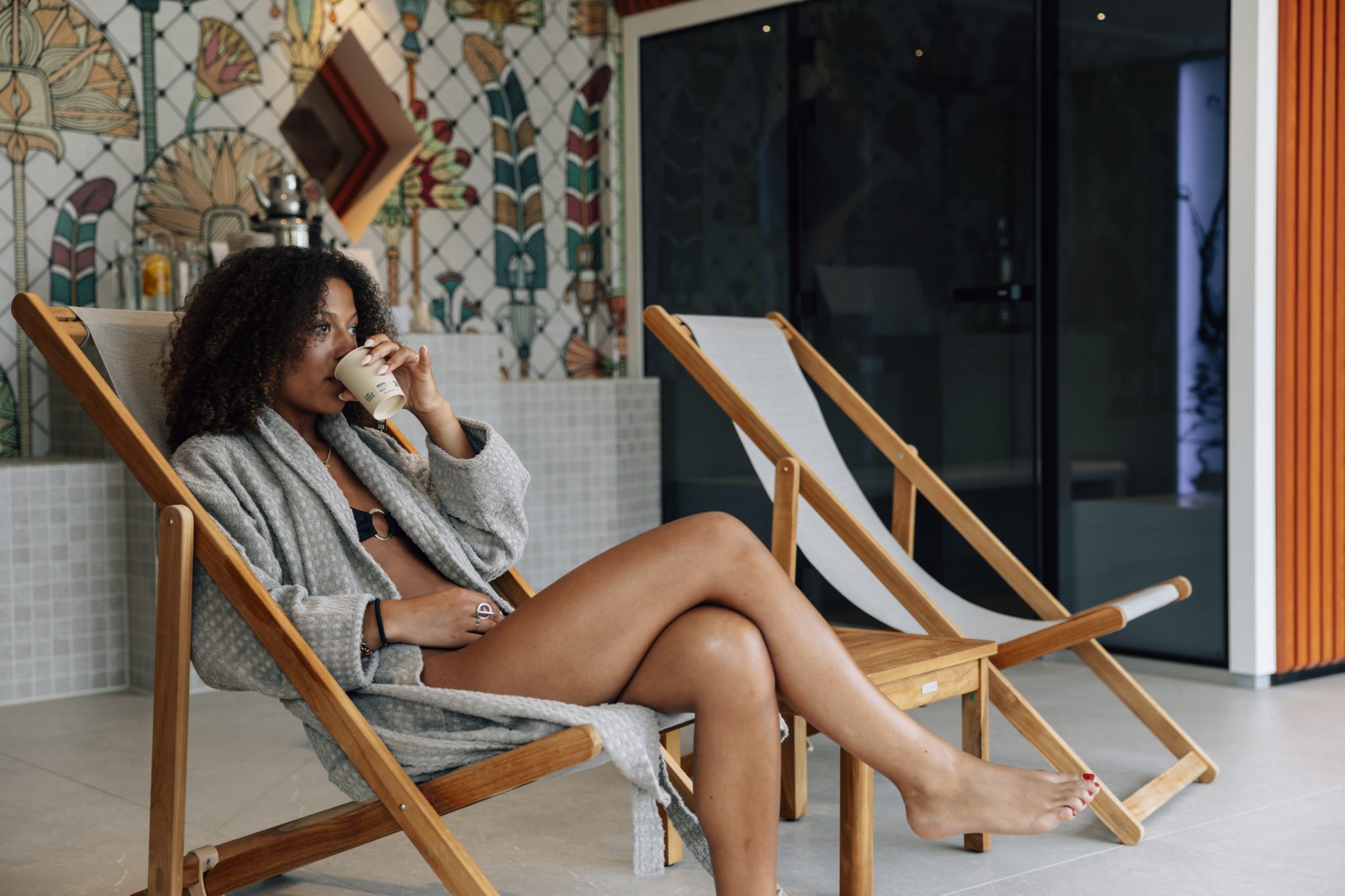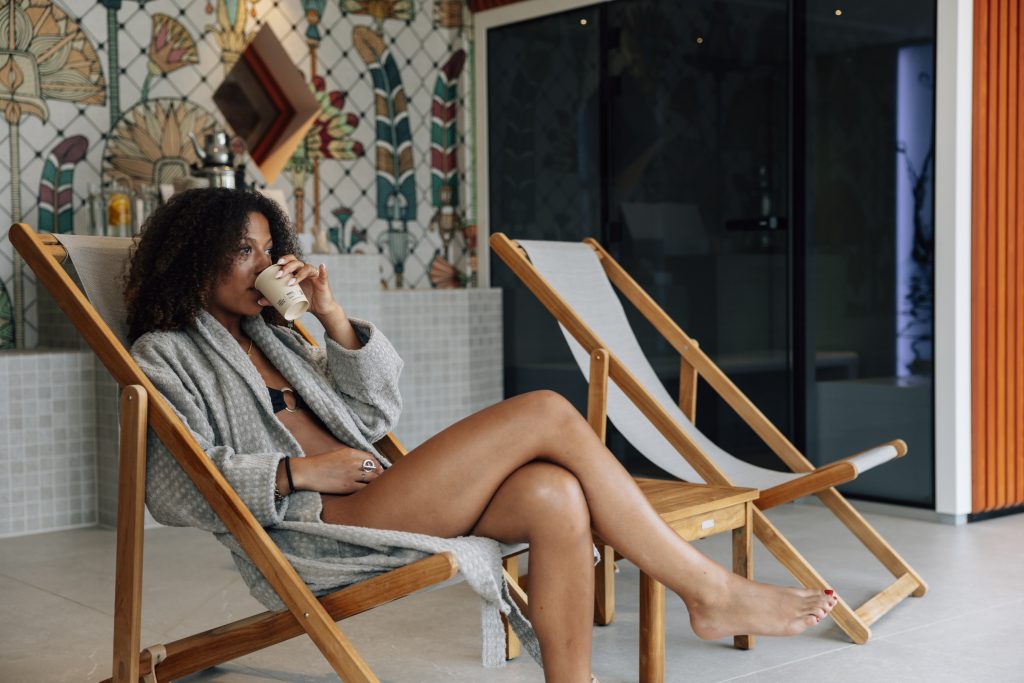 A haven of peace in the middle of the vineyards at the Hôtel of Gevrey-Chambertin
As a wine route enthusiast, you have decided to discover the 60 kilometers of the Burgundy wine route. Formerly the Hotel des Grands Crus, a predestined name, the Hotel Ô Rouge is ideally located. And not only because its village, Gevrey-Chambertin, with a vineyard of 550 hectares of "pinot noir", has 9 grands crus out of the 33 listed in Burgundy. By choosing the hotel Ô Rouge, you will stay in a wellness spa hotel a few kilometers from Dijon. Indeed, the capital of Burgundy is less than 15 kilometers from our relaxation and spa hotel. You can thus combine activities in and around Gevrey-Chambertin with a relaxing experience. Our spa in Côte-d'Or offers you a real haven of peace with its sauna, its hammam, its massage rooms, its rest room and its herbal tea service. Our goal is that you leave our hammam spa in Dijon, rich in sensations, free of any muscular tension, and with a peaceful mind.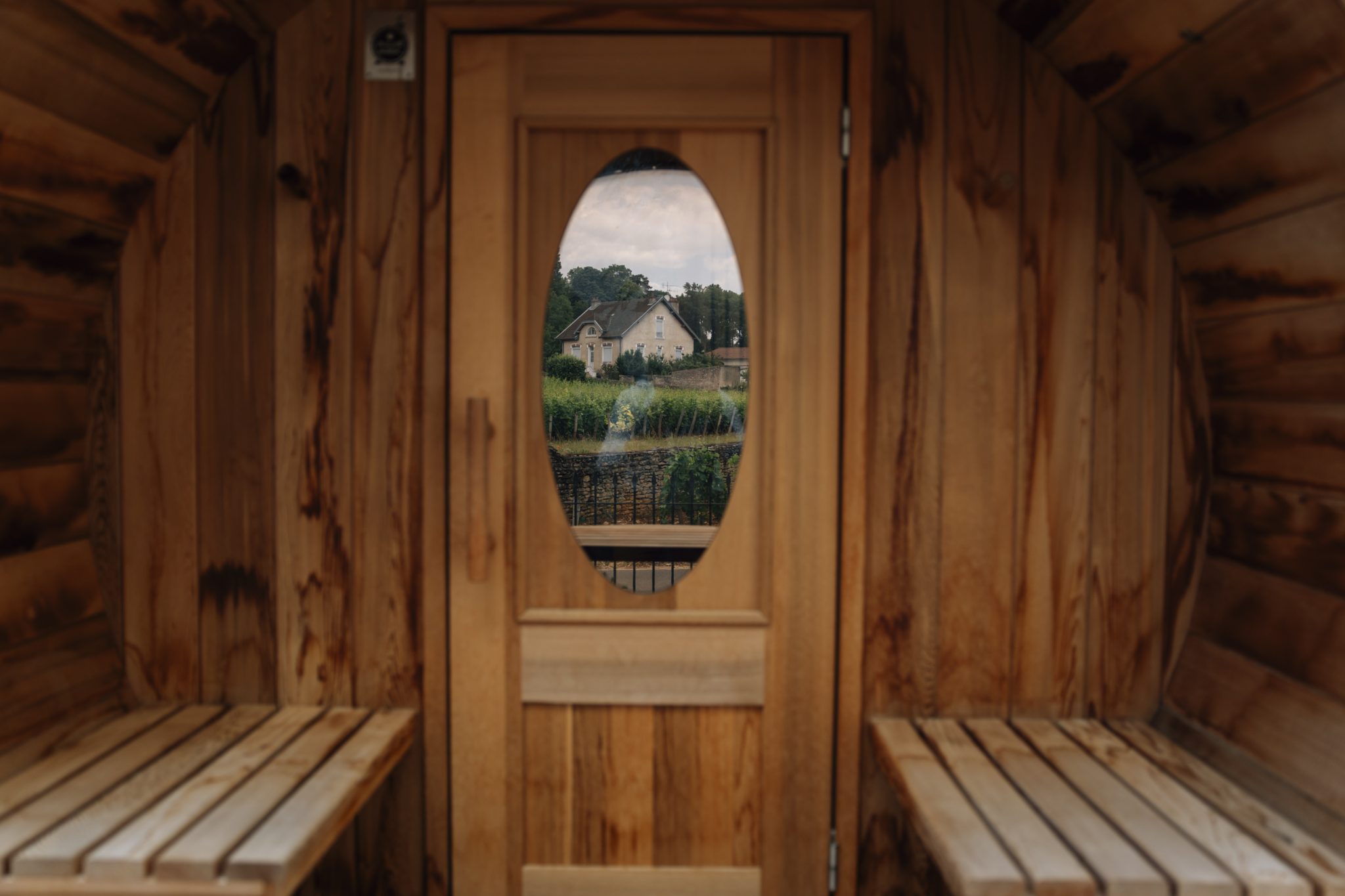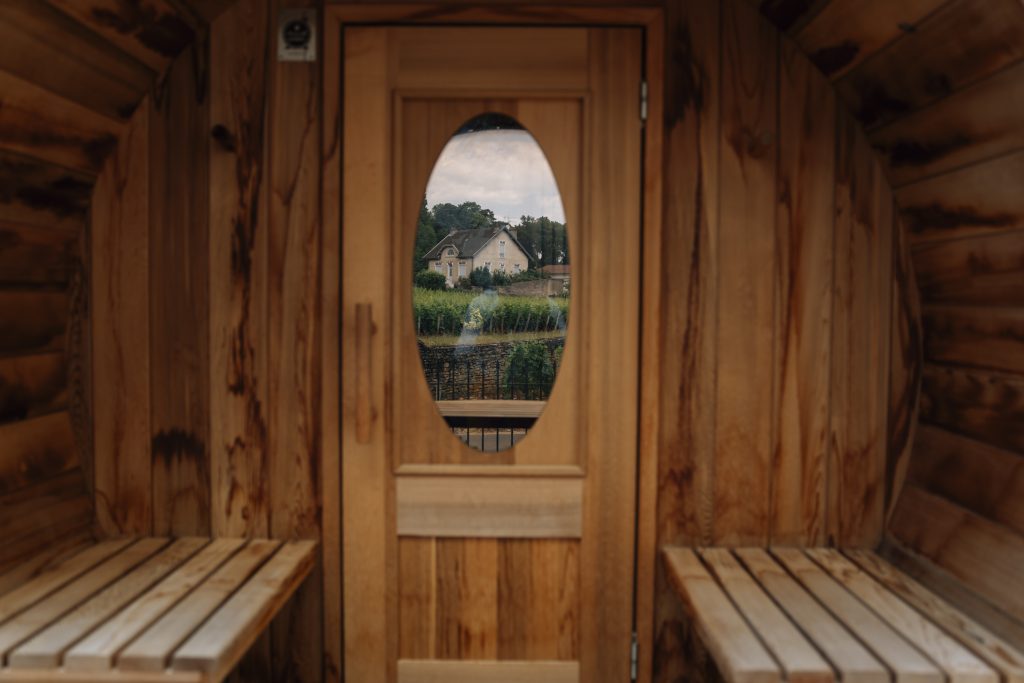 Everyone needs a moment to relax and unwind, especially with our busy modern lives. Looking for a place to relax? Just wondering what to do in Dijon? Whether you're visiting the city for business or pleasure, or are staying in the capital of the Dukes of Burgundy, spending time in one of Dijon's saunas is sure to leave you both refreshed and energized.
The dry heat and steam baths help purify the skin, reduce inflammation, relieve pain and stimulate the immune system. Visitors can also choose from different types of treatments such as aromatherapy and beauty treatments. The helpful spa staff is always available to make the most of your visit.
If you are looking for the perfect opportunity in the middle of your busy schedule or a real nature break from the daily grind, then head to the sauna near Dijon – you won't regret it!
For this, discover Ô'Rouge, our Spa Hotel in Burgundy based in Gevrey-Chambertin. Enjoy a relaxing steam bath with the sauna next to Dijon.
Enjoying a hammam at Ô'Rouge Hotel Spa next to Dijon is a great way to relax and enjoy a wellness break. This beautiful establishment offers not only a modern sauna, but also a traditional hammam that will delight guests. The hammam allows visitors to enjoy the many physical and mental health benefits associated with it.
The classic hammam found at Ô'Rouge Hotel Spa in Burgundy serves to purify the body and mind. The humid heat of the place helps release toxins and stimulate blood circulation, which can improve your mood as well as being very relaxing. When you're ready to leave, you'll find that soft, supple, cleansed skin will be the end result.
And for even more pleasure, our Hotel Spa near Dijon also offers relaxing massages, facials, and various other options to complete your spa experience. So if you want to enjoy the benefits of a Turkish bath, come to Ô'Rouge Hotel Spa in Gevrey-Chambertin– a perfect place to disconnect and reconnect with yourself!
Massage between Beaune & Dijon
At Ô'Rouge Hotel Spa between Dijon and Beaune, you will find a range of relaxing treatments that are beneficial to both body and mind. With our range of massages, all-inclusive massage spa stays and even wine and spa weekends, we'll help you get out of your daily routine and enjoy a relaxing space.
From deep tissue massages to gentle sculpting, our guests can benefit from the body treatments offered by the spa to release the tension accumulated throughout the day and find a sense of calm. You can choose from a variety of massages to meet your specific needs or try our relaxing 60-minute getaways from : Provencal Getaway, Forest Walk, Corsican Delight or Polynesian Trip.
All-inclusive spa and massage vacations offer you the perfect opportunity to completely relax and restore harmony between body and mind. So if you're looking for a soothing break from your busy schedule, visit Ô'Rouge Hotel Spa in Gevrey-Chambertin and near Beaune – with a full variety of options for your personal comfort!