How about a party Ô Soccer ?

Ô desire to: watch a good match with some friends / 8 people
Ô +++: connected XL led screen / cloakroom
Ô package: bucket of beers / mountain of frichti / popcorn / 6 people min / 50 € / person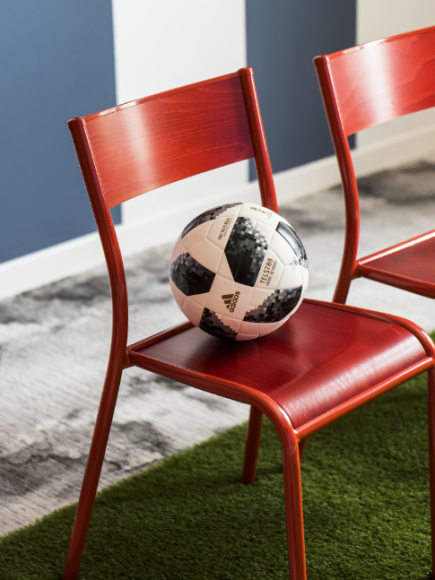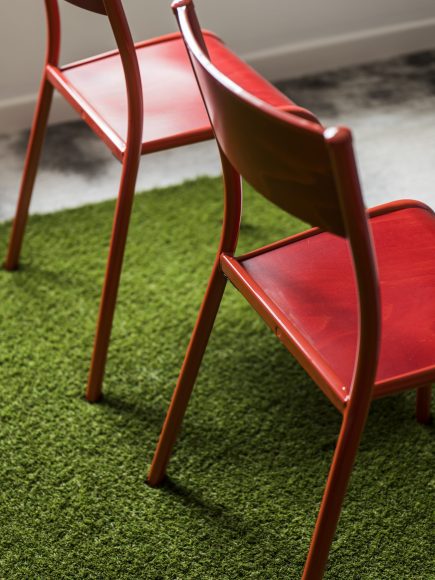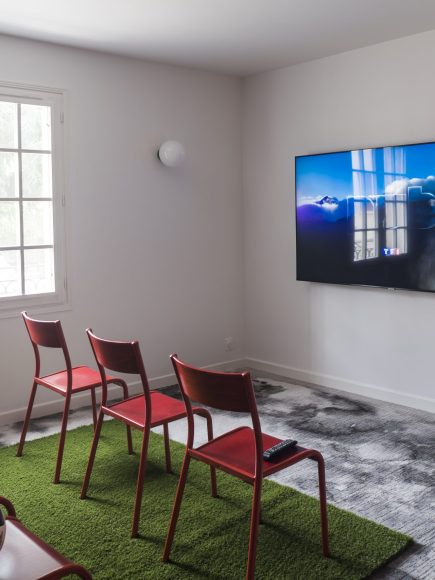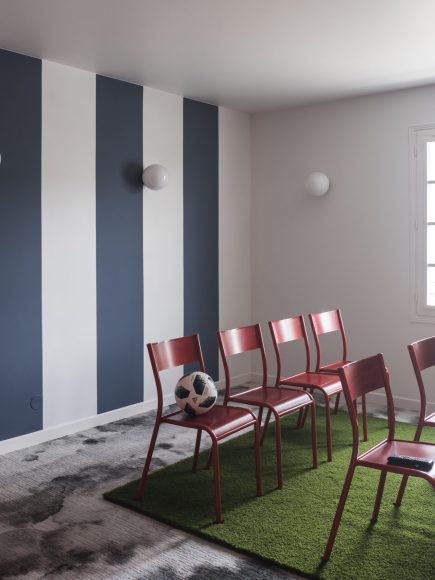 A mini fan zone in Gevrey-Chambertin
You and your group of friends have decided to spend a short week away from Dijon? Are you stopping over in the Burgundy-Franche-Comté region during a family trip? Take advantage of the beautiful activities available in Gevrey-Chambertin: the castle and the vineyards are the charm of our town. But above all, visit us in the evening! The Hotel Ô Rouge and its staff are waiting for you on the Rue Lavaux. You will have the opportunity to learn about our different room formulas, but you can also take advantage of the opportunity to watch a match of the French team or your favorite soccer club!
You read that right: a mini "fan zone" just for your group. The Hotel Ô Rouge will be delighted to welcome you in its viewing room specifically dedicated to your favorite sport! How do you usually watch your soccer games? On your computer, on your phone, on your console, on the radio, in streaming? What if you change the option this time ?
Forget about streaming soccer for a night, discover Ô Soccer !
The viewing room of our establishment has been tastefully designed and decorated for football lovers. On an excellent reproduction of grass, our eight chairs are arranged in two rows: you have enough to perform a perfect wave with your family or friends! Of course, you don't have to keep the same layout, this is a soccer moment, not a classroom.
Our connected XL LED screen will make each of you vibrate at the same pace, if not more, than the audience and the commentators at the stadium. What could be better than watching your favorite player score a goal during a Clasico with excellent image resolution? After this experience, you won't even think about watching a soccer game on streaming, trust us!
Finally, forget about the stress of excess clothes and accessories when you go to the stadium: a locker room is at your disposal all evening, no need to worry about your coat or bag.
A location to match your emotions
The Ô Rouge viewing room is specially designed to accommodate small groups of 8 people. 
Nothing better than a friendly evening with the pleasure of supporting your team without the inconvenience of the stadium.
We propose you the rent of our room at the rate of 100 €, for the rest, it's up to you !
Take advantage of our services à la carte or in the form of a meal and drink offer adapted to your wishes.
What to spend an unforgettable evening soccer with your close relations!
With the offer Ô Foot of our hotel, the atmosphere is assured. We are ready for all championships!